Ahoy there! Its been a while! We made our way back to Thailand stopping off at some beautiful swimming and snorkelling spots along the way
Koh Lipe
See Baikal anchored on the left?
We kayaked over to a neighbouring island and trekked up a hill to take some nice shots of Koh Lipe, a resort island. This island had many stray dogs on it, there is a program that has been in place since mid 2010 where they tag the dogs who have been sterilised and give them vaccines against rabies. There are many dogs who haven't been tagged. They were all following us around the island and when we kayaked back to the boat one was swimming with us for ages!! They must hate the place so much they want to come and live with us!
Duds surfing on some waves
Throwing the dinghy anchor Baikal in backgound
After Koh Lipe we found another island in the middle of nowhere
We parked up for the night at the booby shaped island






We were lucky to get this anchorage so calm, the next day a raging storm blew in !
Hin Klang reef had some beautiful clear water but unfortunately not much coral or fish... but it was a great spot to swim anyway
Baikal anchored between Bamboo and Mosquito Island just north of Phi Phi Don
We went for a motorbike ride up the west coast of Phuket, the beaches this time of year still have a bit of swell running in some keen surfers can be seen catching some measley wee waves. Good on them!
From front, Karon, Kata and Kata Noi beach
Ao Chalong is a bay in SE Phuket where yachties park to go and clear into the country.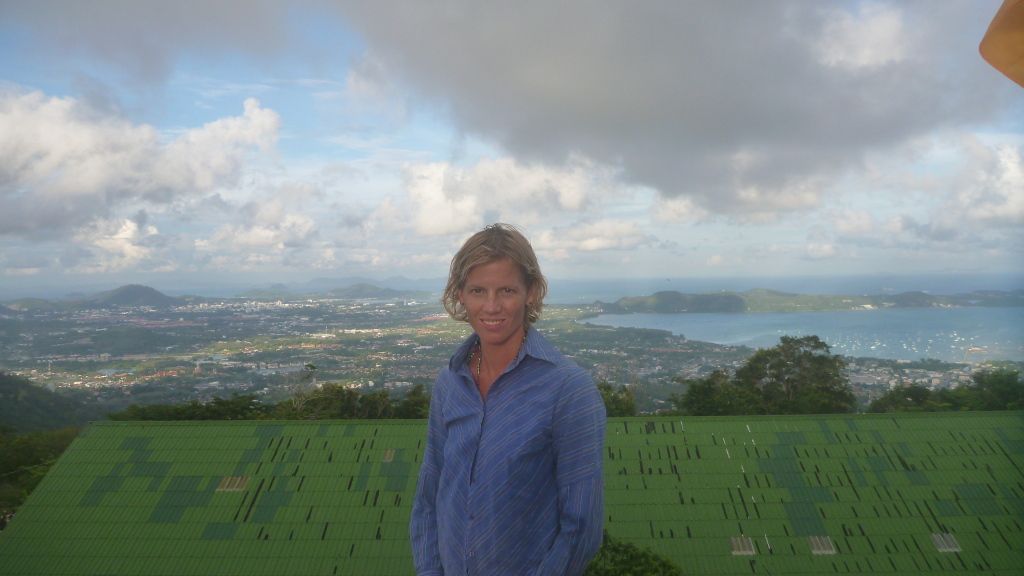 Overloking Ao Chalong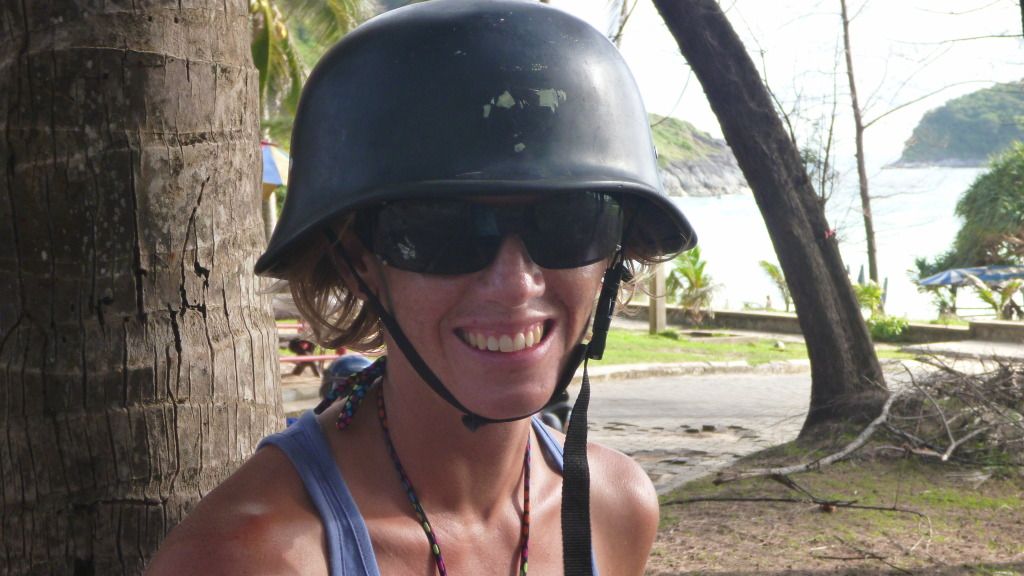 german style helmet
On our excursion around Phuket we went to see the Big Buddah