FINALLY a family member has come to see us whilst exploring this fine globe, its only been 3 years!! Kelly came to Krabi for a rockclimbing holiday and I'm sure she wasn't dissapointed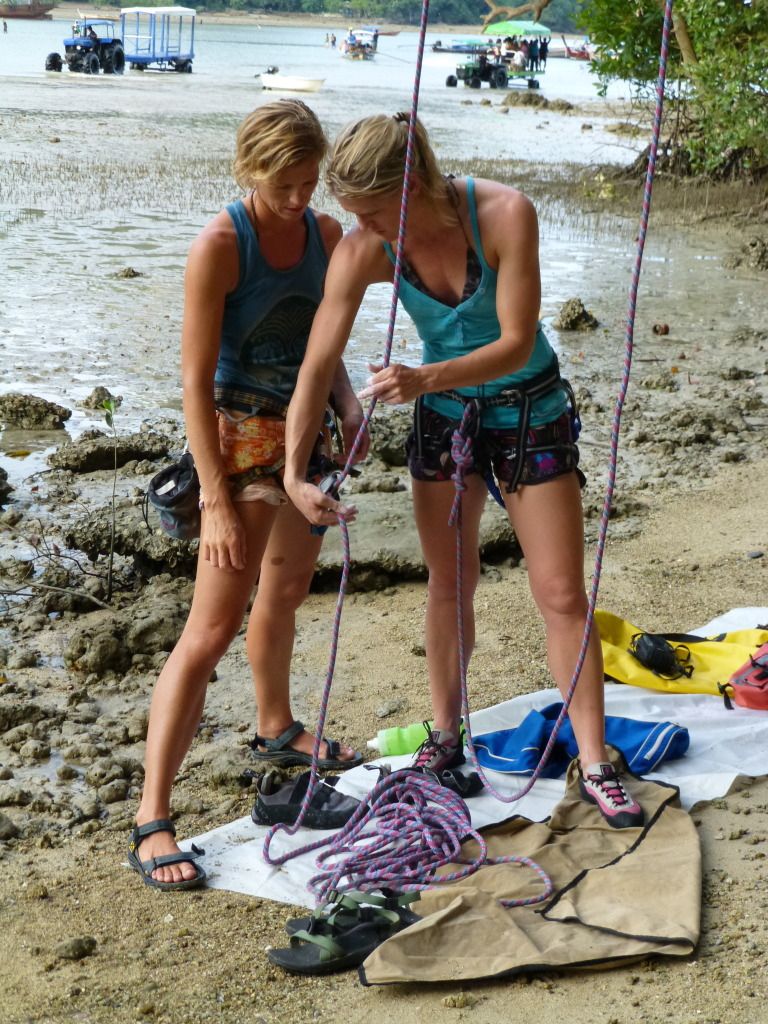 Kelly showing me a few tricks
The bay we parked in East Railey, while Kelly was here
Yes, I got a wee bit stuck in this position
We had loads of fun rockclimbing, swimming and kayaking together
Action shot jumping off the bow
Not to mention yoga, and 5oclock shenanigans on the beach
Drinking Kahlua and Coconut juice and Duds eating coconut flesh




Downward dog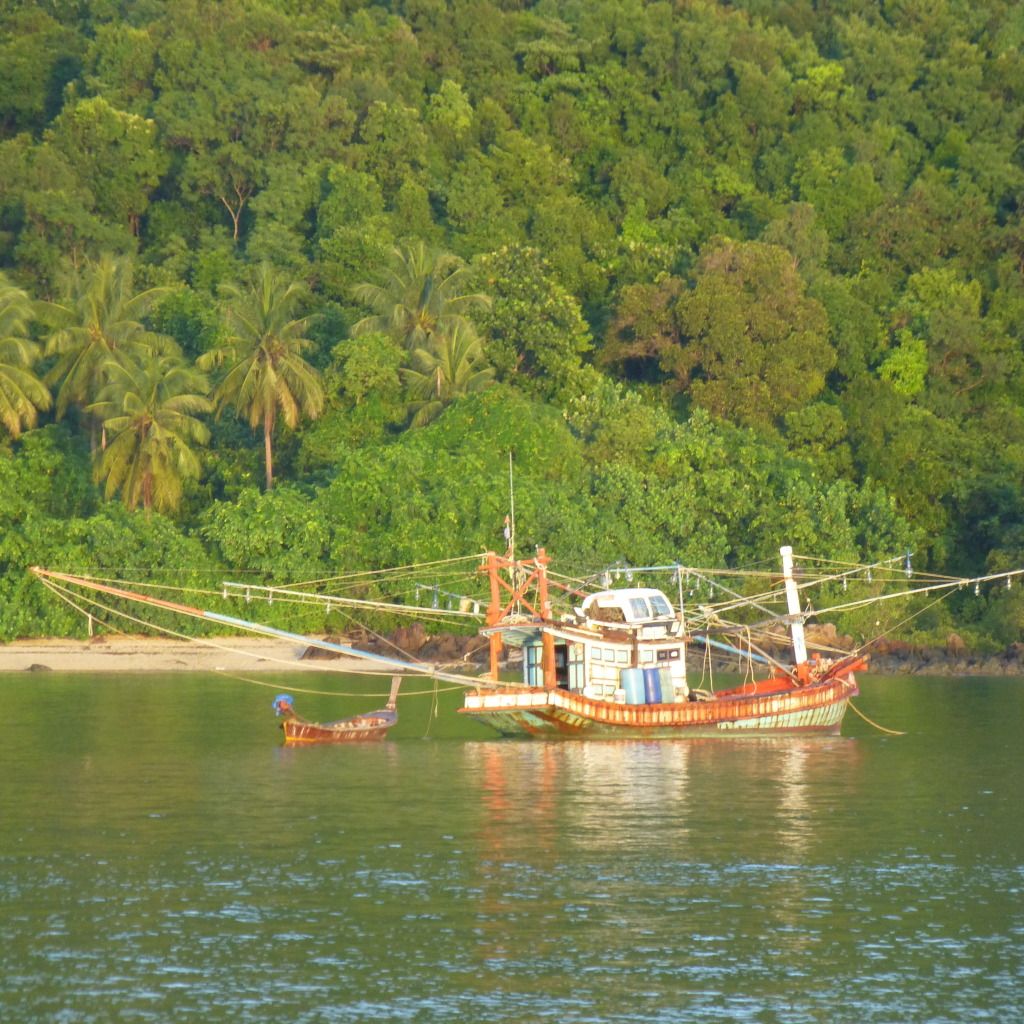 Typical squid fishing boat and general pilage the ocean boat
We also managed to get in some deep water soloing, as you can see the ladder on the left is what you climb up to get on the rock, and from there I traversed along and climbed up to a ledge so I could jump into the water. People generally wear their rock climbing shoes and have chalk all over their forearms so they can have grippy hands to stay on the rock. So I found it very slippery and I had to pscyh myself up to jump a mere 3m into the water
Kelly and Dudley were more rambo than I was and in the end put their shoes on so they could grip the rock easier and climb higher... screw that!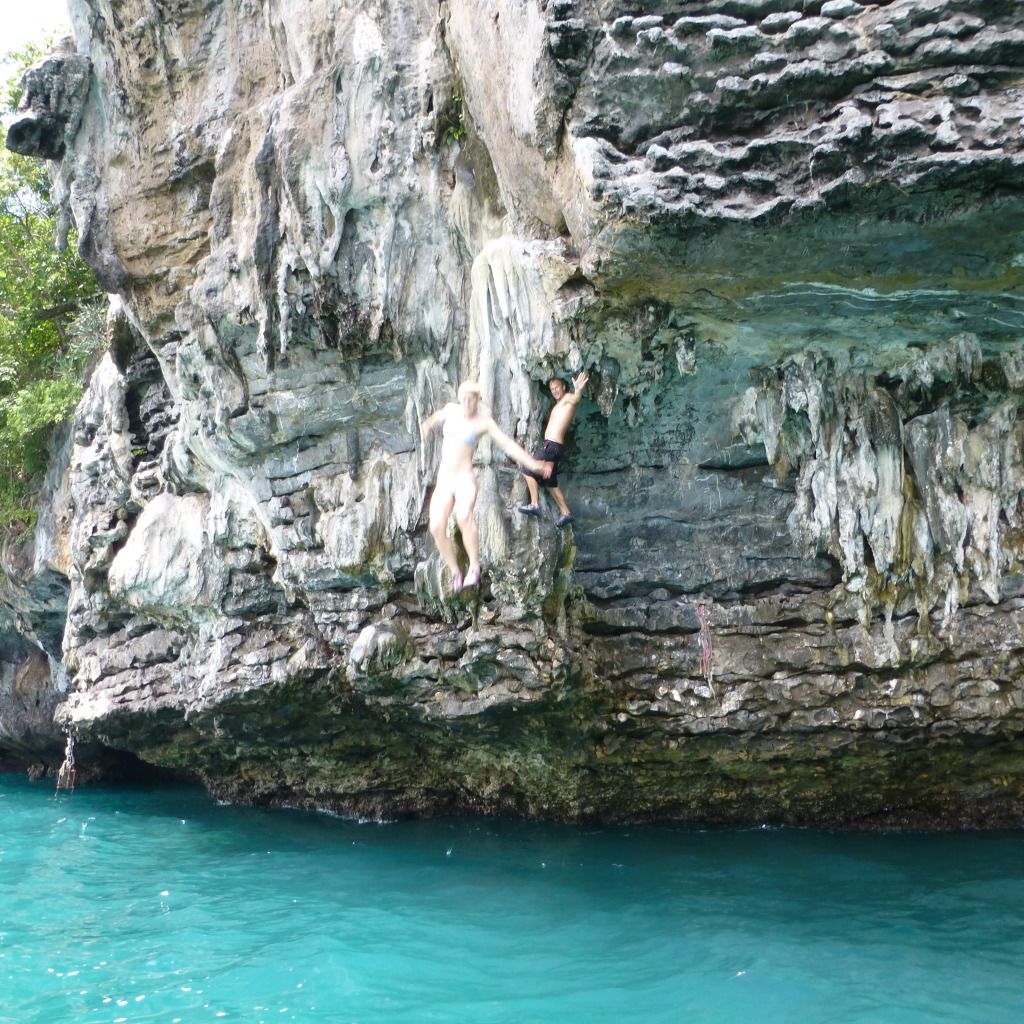 Kelly jumping into water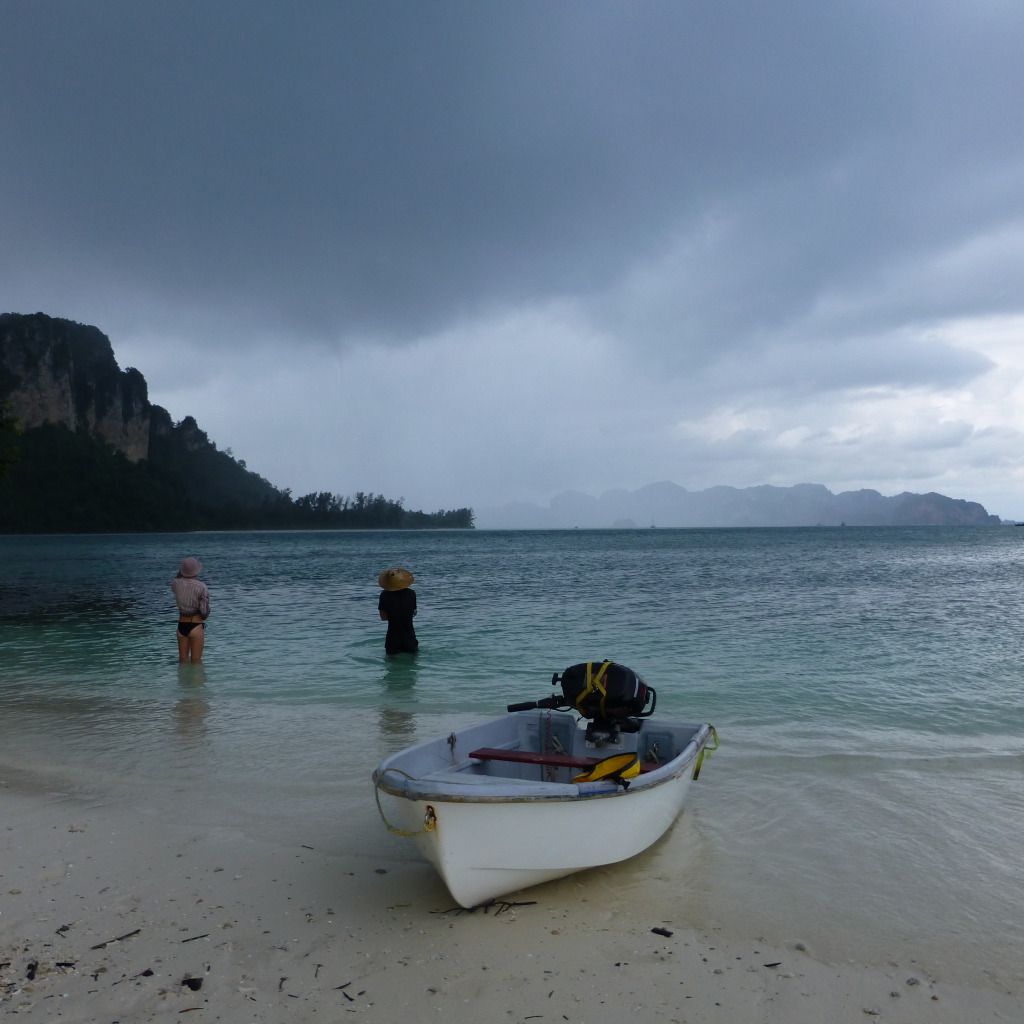 Baikal anchored in the storms path
We spotted lots of wild life along our trvels with Kelly
Water buffalo and friend
Green tree snake on our way to Tonsai for a climb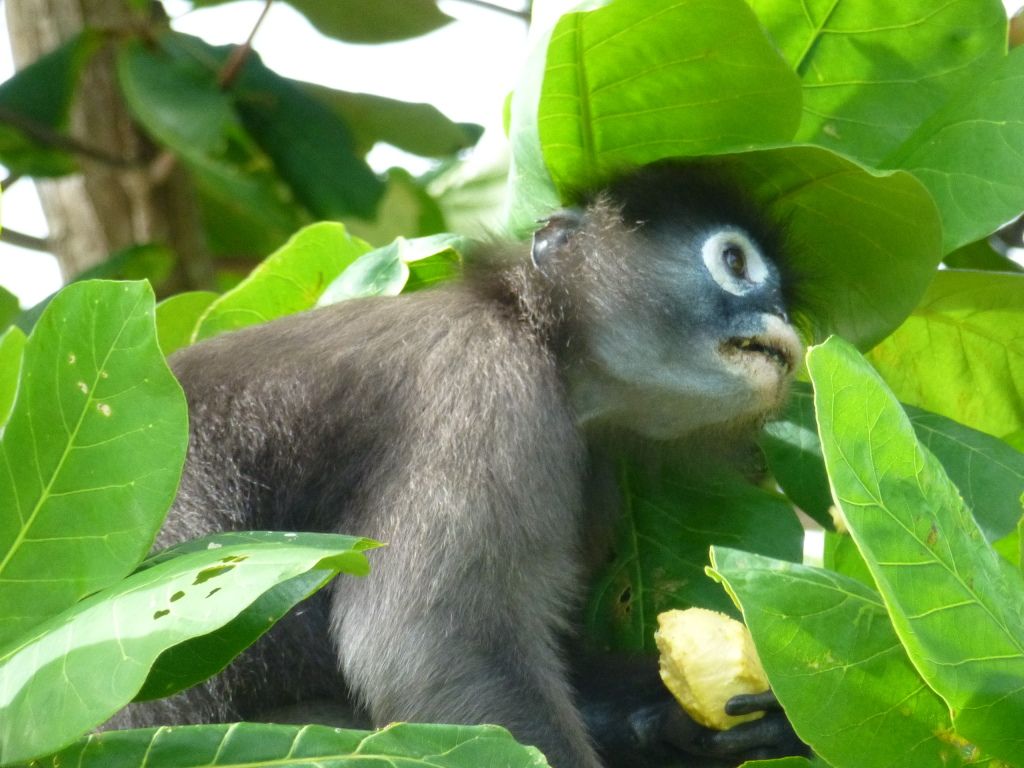 Langur Monkey eating something from the tree- the scabby macaq monkeys steal human food to eat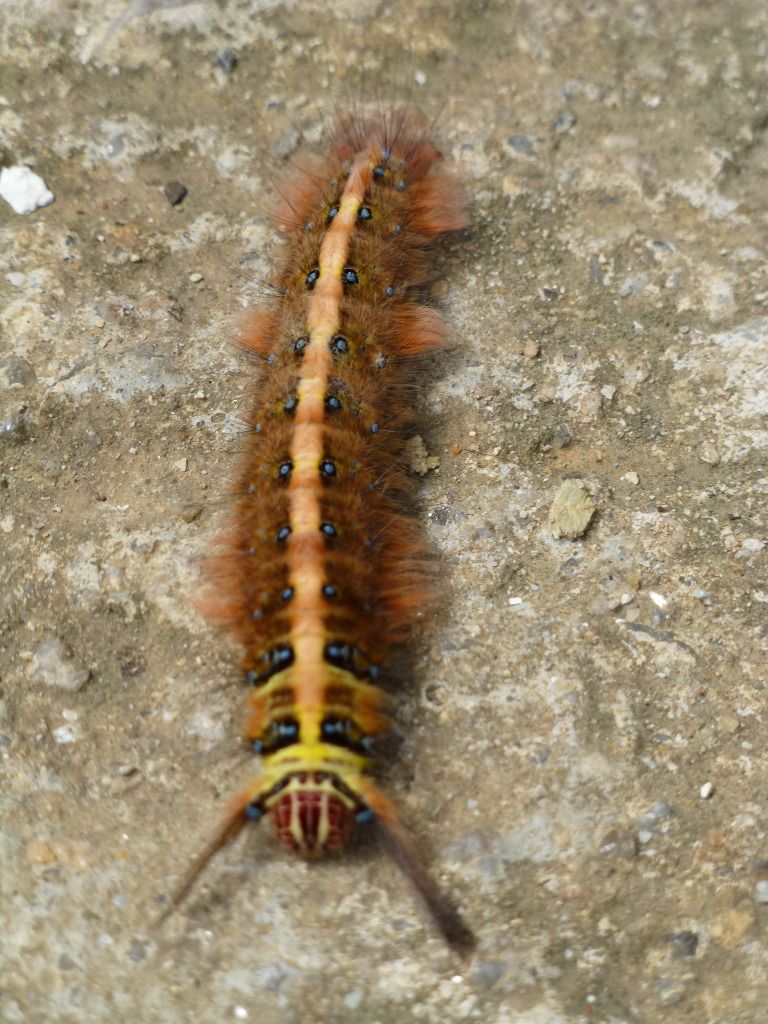 crazy looking caterpillar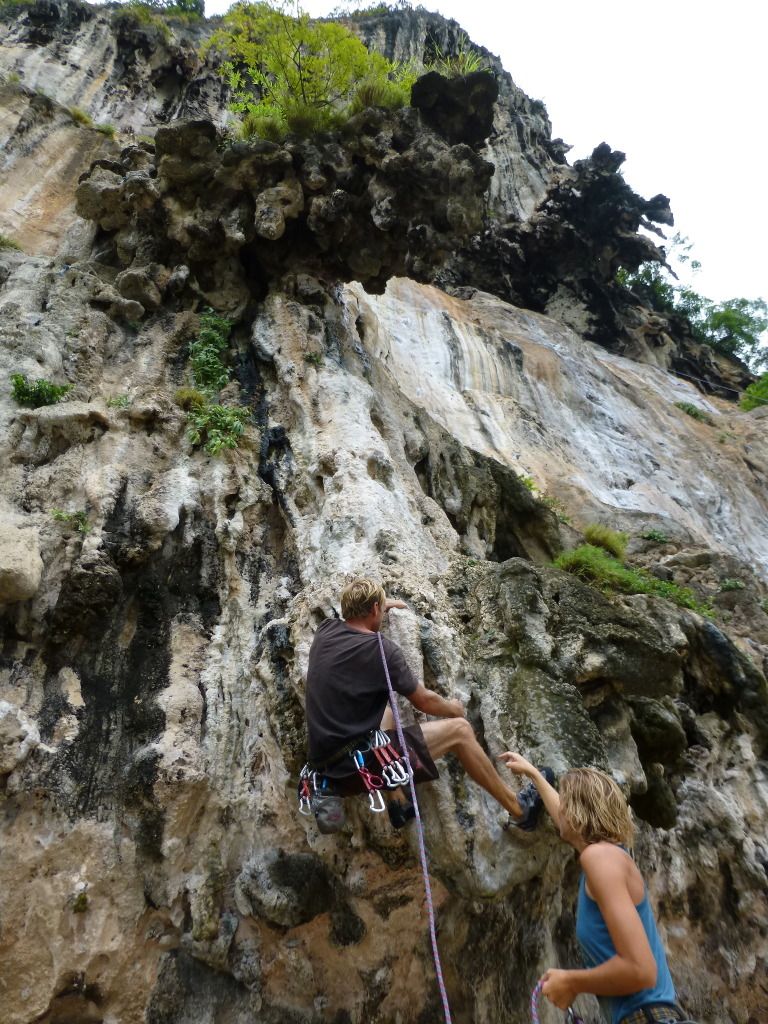 Duds leading a climb for us.
Showing Kelly the view from Thaiwand wall overlooking Tonsai
After hiring a couple of motorbikes to see around Koh Yao Noi, we were allowed to take a plunge into the resorts swimming pool! What bliss after a hot day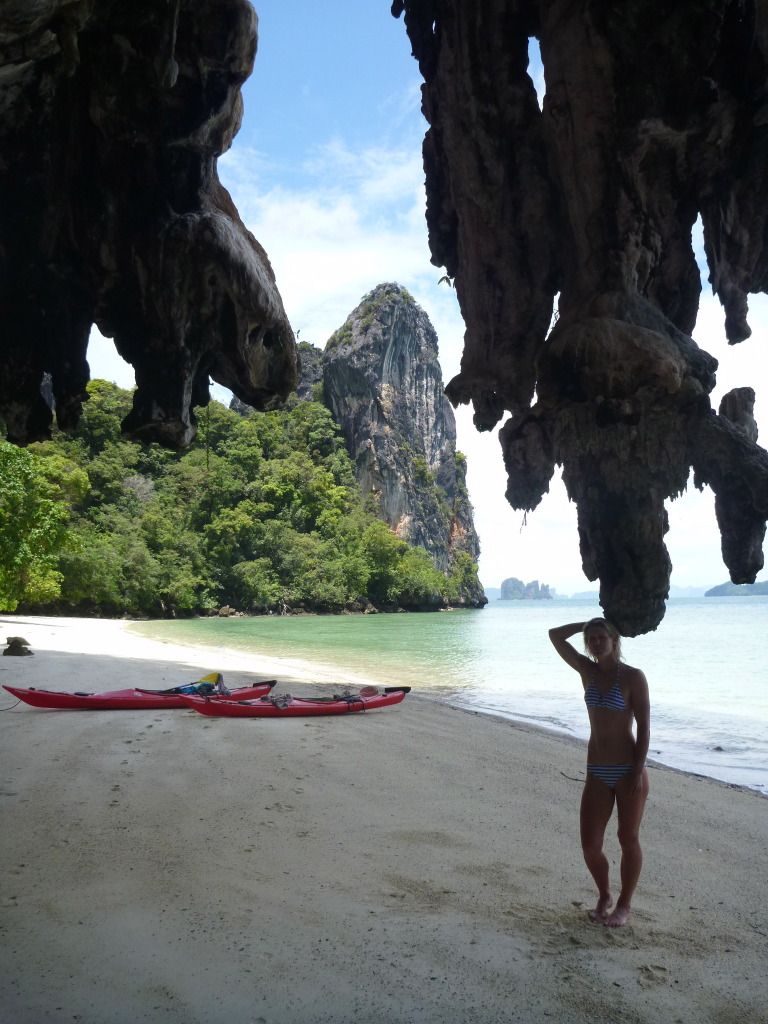 A nice wee spot we found kayaking around Koh Hong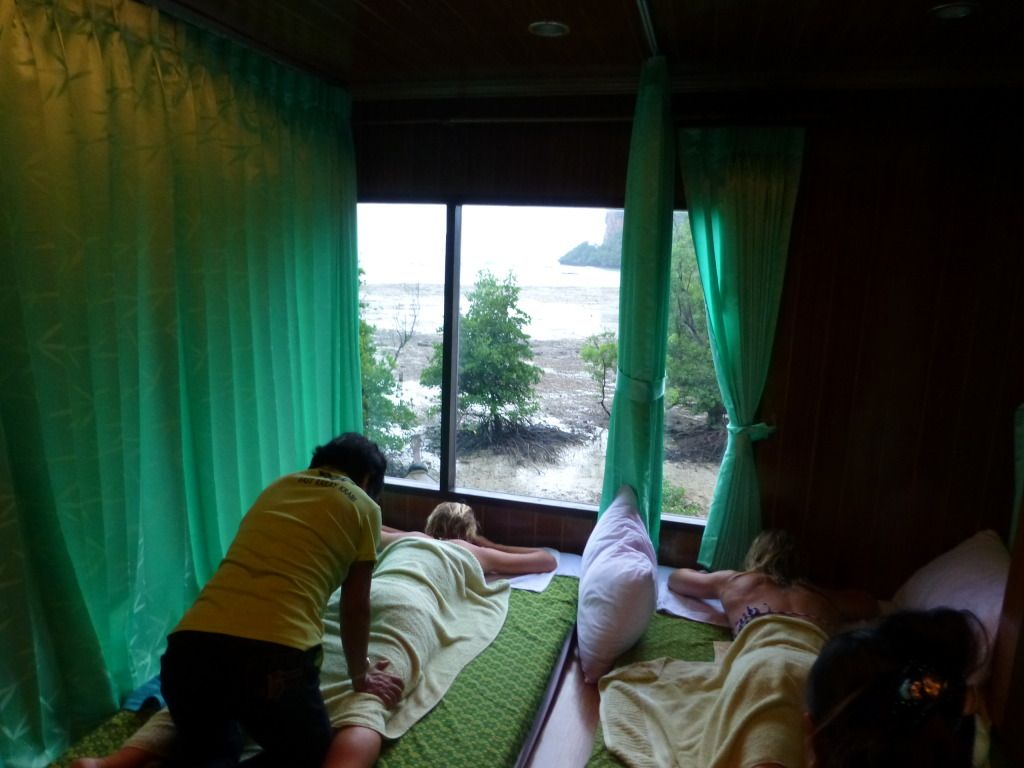 Finally, Kelly and I got a thai massage!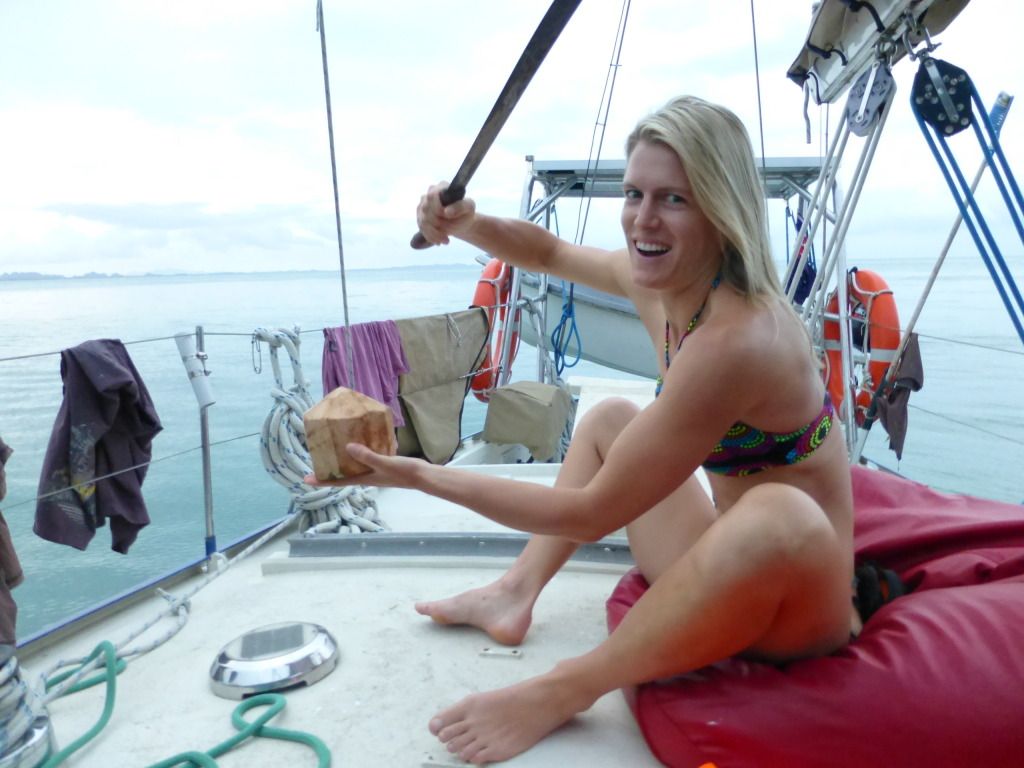 Kelly cutting open her first coconut
after saying a sad farewell to Kelly, a couple of days later Vicky and Ross arrived, on a fleeting visit to Railey, they stayed the night on Baikal. We had fun hanging out and climbing with Ross and Miles.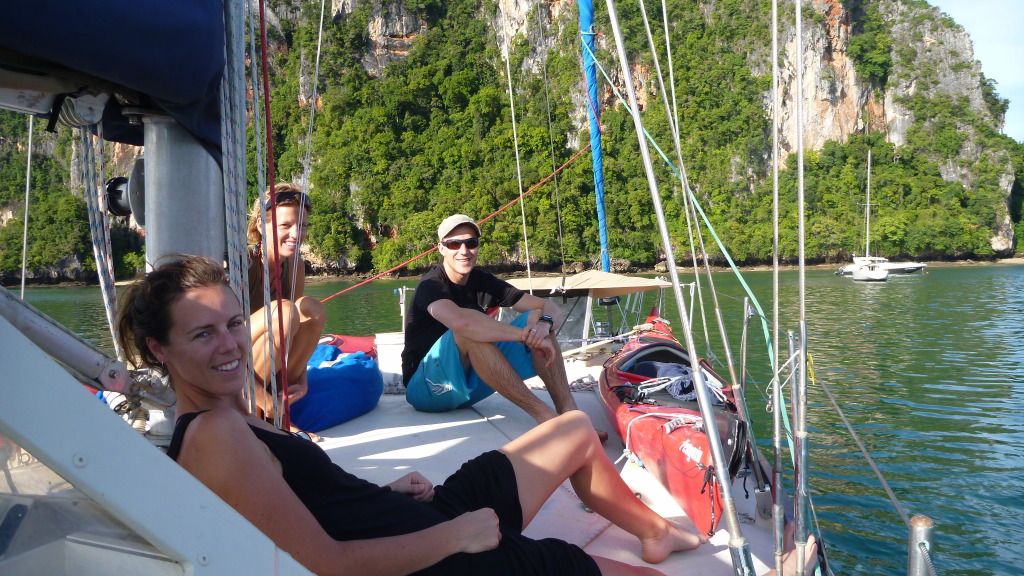 Was great to hang out with these guys !
We are now in Krabi Boat Lagoon, where we plan to leave Baikal for a month, to do some overland adventures...